今年も残すところあとわずか。やり残したことはないかな?
年が変わる前に、2012年 TOKYODANDY 総まとめ
2012, Year Of The Dragon, how was it for you? Looking back over the events and collaborations we've had over the past 12 months we can't help but feel grateful for everyone we've worked with and all the opportunities we've had. We're looking forward to next year but for now, here's 2012 in Tokyo Dandy Photos.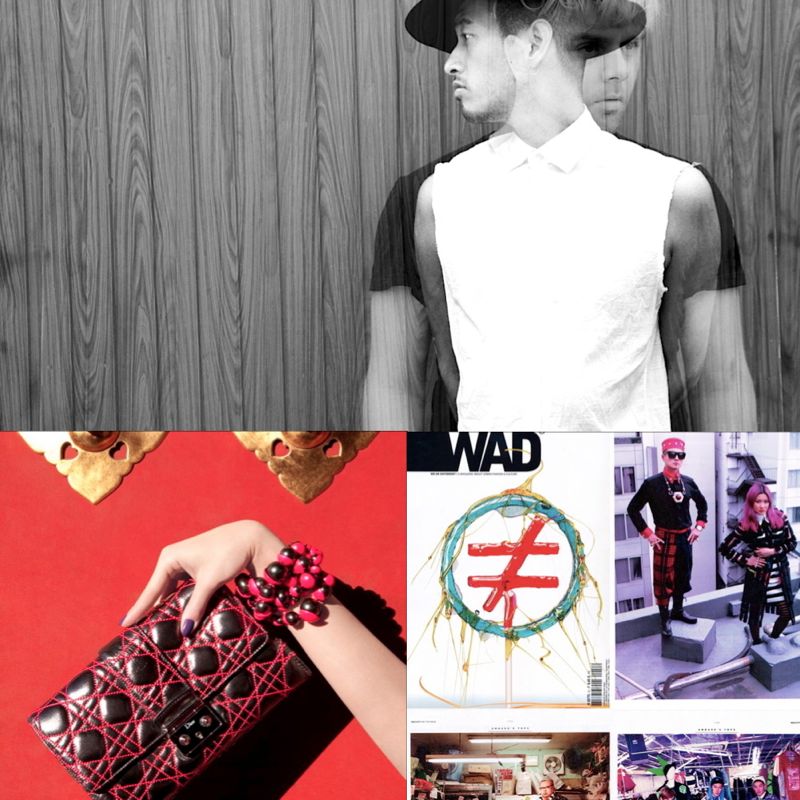 2012年1月、ベルリン在住のコンテンポラリーアーティスト、アンセルム・ライルとディオールによる初のコラボレーション「Anselm Reyle for Dior」(コチラ)。フランス発ファッション&カルチャー誌「WAD MAGAZINE」での東京特集(コチラ)。
We started 2012 with the first in a series of exclusive collaborations with Christian Dior. For the launch of their accessories line with Artist Anselm Reyle we recreated the Parisien look-book in Tokyo (see all the photos here). January also saw the release of French Magazine WAD which had features and interviews for which I provided portraits of 8 Major Players in Tokyo including VERBAL & YOON, Sk8thing and Big O (WAD #51).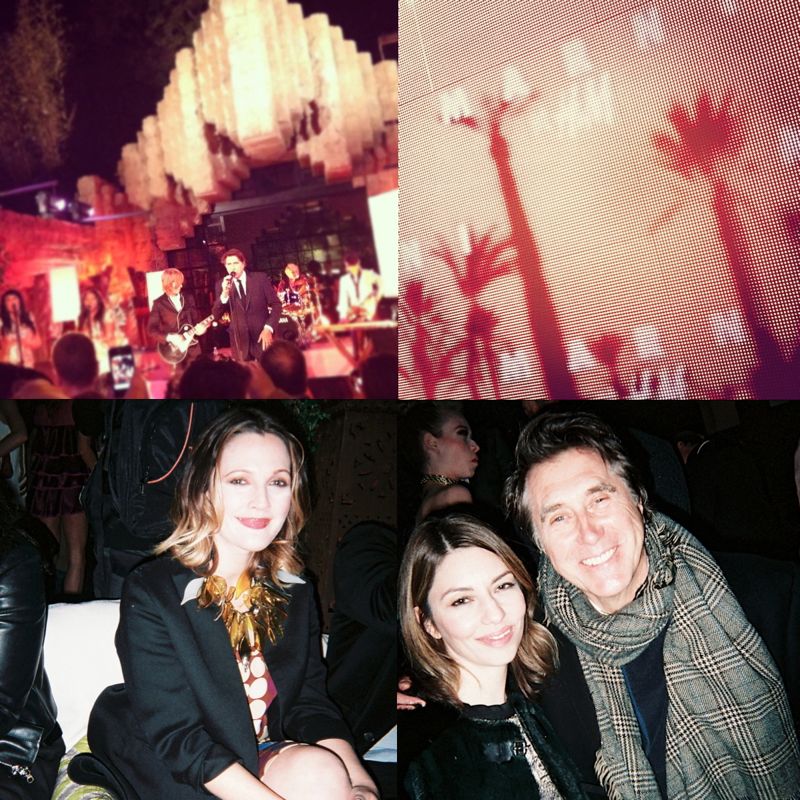 2月、カリフォルニア・ハリウッドの「The Sowden House」にて開催された「MARNI at H&M」のローンチパーティー。ソフィア・コッポラとマルニクリエイティブ・ディレクター、コンスエロ・カスティリオーニにH&Mクリエイティブ・アドバイザー、マルガレータ・ファン・デン・ボッシュらがホストを勤めたセレブな体験(コチラ)。
富士フイルム「写ルンです」で撮ったDISPOSABLE LIVEはコチラ!!
In February I made my first visit to Los Angeles for the launch of H&M's collaboration with MARNI. The intimate launch party took place at the Frank Lloyd Wright Junior designed Sowden House in the Hollywood Hills. Th evening was hosted by Sofia Coppola, pictured above between Drew Barrymore and Bryan Ferry who performed at the event. It was a fantastic situation in which to visit California for the first time, see the Party Photos here and Disposable Lives from Los Angeles Here.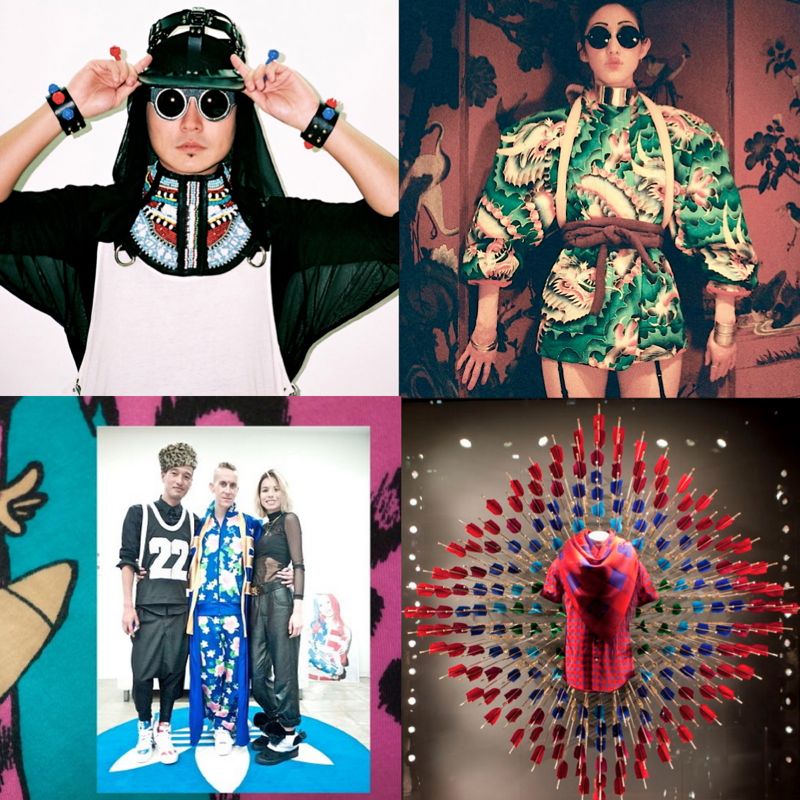 3月はTOKYODANDYリニューアルと同時にK-POPスターにまでも影響を与えるアーティスト、VERBALのインタビュー記事(コチラ)。山本寛斎のヴィンテージを身に纏ったジュリ・ロッシュ。名付けて「THE OTHER YAMAMOTO」(コチラ)。ジェレミー・スコット来日記念イベントにルイ・ヴィトン六本木ヒルズ店メンズフロアが新しく生まれ変わり、メンズ・ディレクター、キム・ジョーンズを招いて開催されたルイ・ヴィトンな一夜(コチラ)。
The relaunch of Tokyo Dandy saw us post an interview with the one and only VERBAL, a must read. Joe styled and I Photographed an editorial featuring clothes by the legendary Kansai Yamamoto (who contacted us to say he really enjoyed the photos!) VIEW 'THE OTHER YAMAMOTO'here. One of fashion's most colorful, friendly and genuine figures Jeremy Scott was in town and we enjoyed partying at the Adidas Studios in Tokyo as well as catching up over dinner a couple of nights later. After being crowned 'King Kim' of Paris Louis Vuitton Designer and good friend Kim Jones celebrated the renewal of the Louis Vuitton menswear floor in Roppongi with a fantastic party (PHOTOS HERE).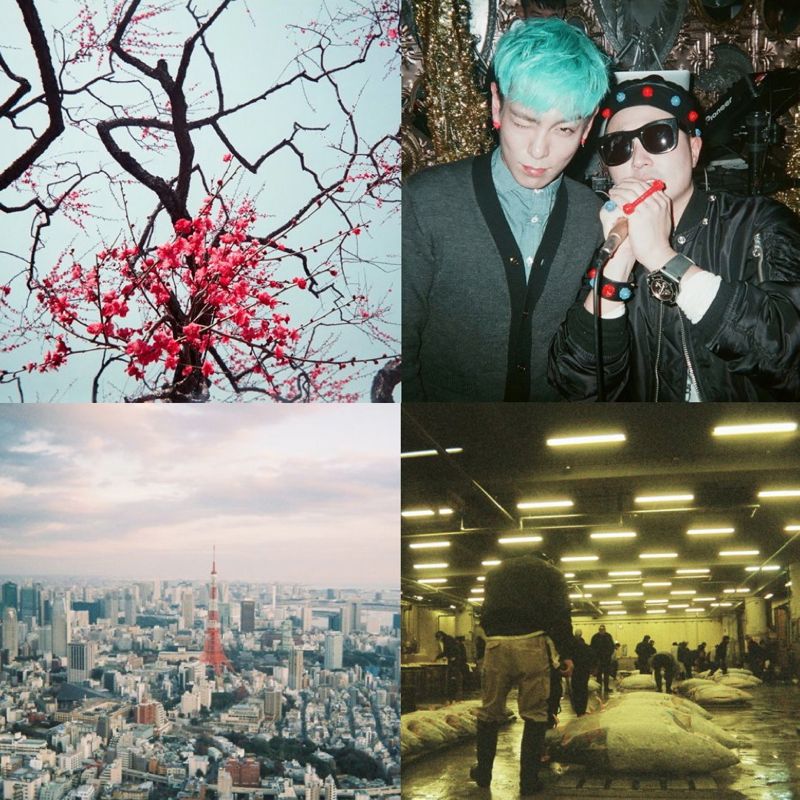 DISPOSABLE LIVES – 梅の花、SPRINGROOVEのアフターパーティーでVERBAL & TOPの2ショット、東京タワー、築地市場
DISPOSABLE LIVES – Plum Blossom, Spring Groove After Party Karaoke with Big Bang (TOP) & VERBAL, TOKYO, Tsukiji Fish Market.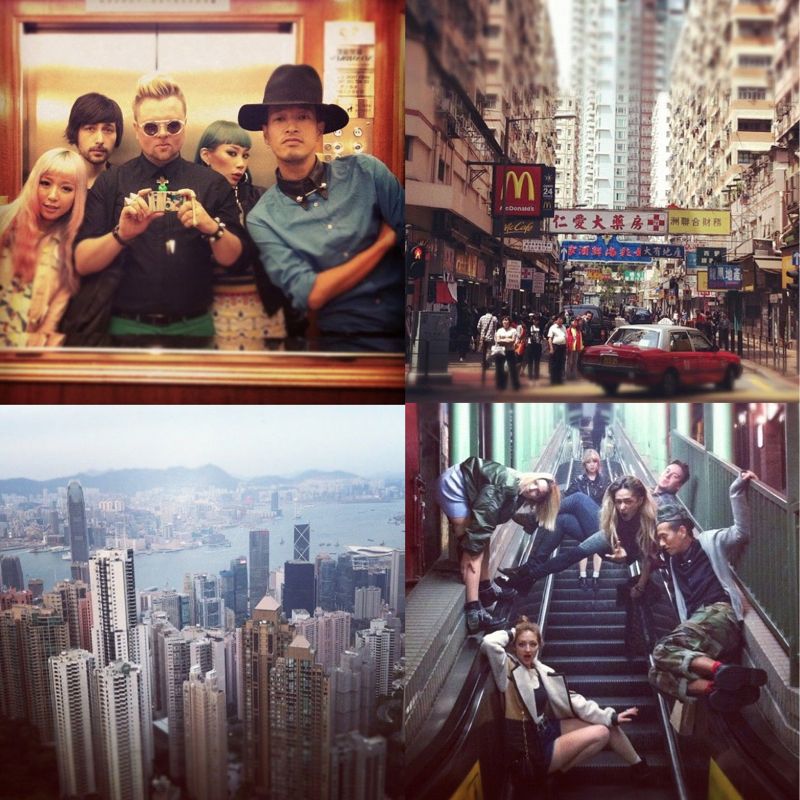 香港の巨大商業施設「Harbour City」で開催されたポップアップショップ「TOKYO "LOLIPUNK"」の旅(コチラ)。最終日は同タイミングで香港入りした紗羅マリー、エリーローズ、奈良裕也、さちこらと香港ツアー。TOKYODANDY INSTAGRAM
Photos from Tokyo Dandy's Instagram – HONG KONG DANDY – We headed to Hong Kong for the first of two trips early in 2012 for 'Loli Punk', a celebration of Young Japanese Designers and stores. Mademoiselle Yulia and the guys from CANDY were there with us and we were lucky to meet up with Elli-Rose, Sar-Mary, Nara-Yuya and Sachiko who were also in town for another event.
サムライギタリストの雅-MIYAVI、ファッション・デザイナーのジェレミー・スコットにヴァーバルらが訪れた3月のTOKYODANDY NIGHT(コチラ)。
TOKYO DANDY NIGHT – One of our first parties of the year saw the likes of VERBAL, Jeremy Scott and Miyavi join us in Trump Room – see the photos here.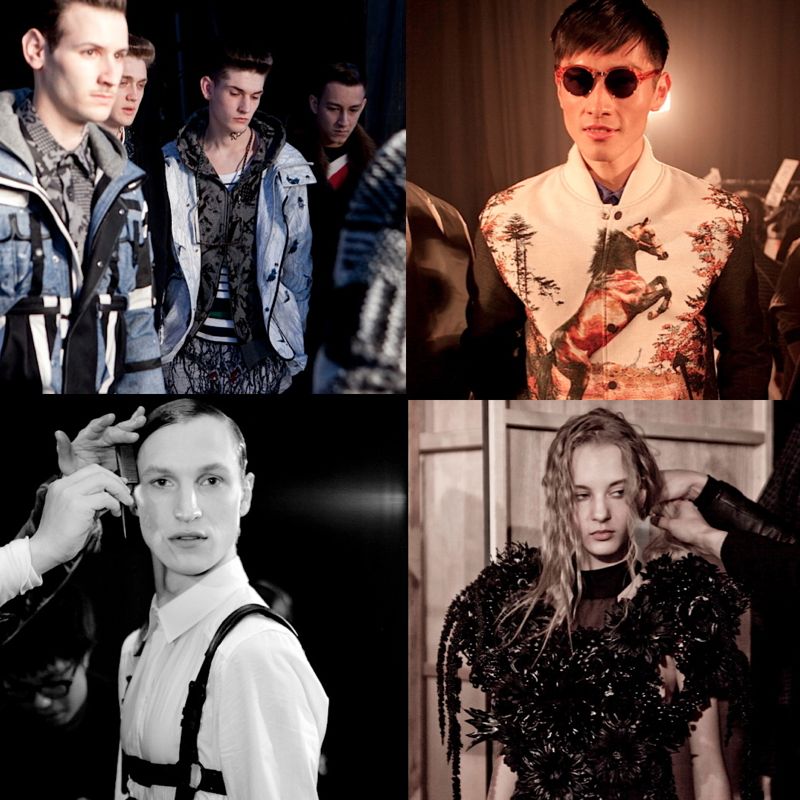 東京コレクション – 東京ミッドタウンでの最後のシーズンとなった2012-13年秋冬。「yoshio kubo」に「PHENOMENON」「DRESSEDUNDRESSED」「CHRISTIAN DADA」本番直前のバックステージ密着。特別な緊張感がなんとも言えない。
JAPAN FASHION WEEK – The Fall/Winter 2012 presentations were the last time JFW were to be held at Roppongi Midtown. We ran all over town for rehearsal and backstage shots as well as the show themselves. See above, Yoshio Kubo, PHENOMENON, DRESSEDUNDRESSED and Christian Dada.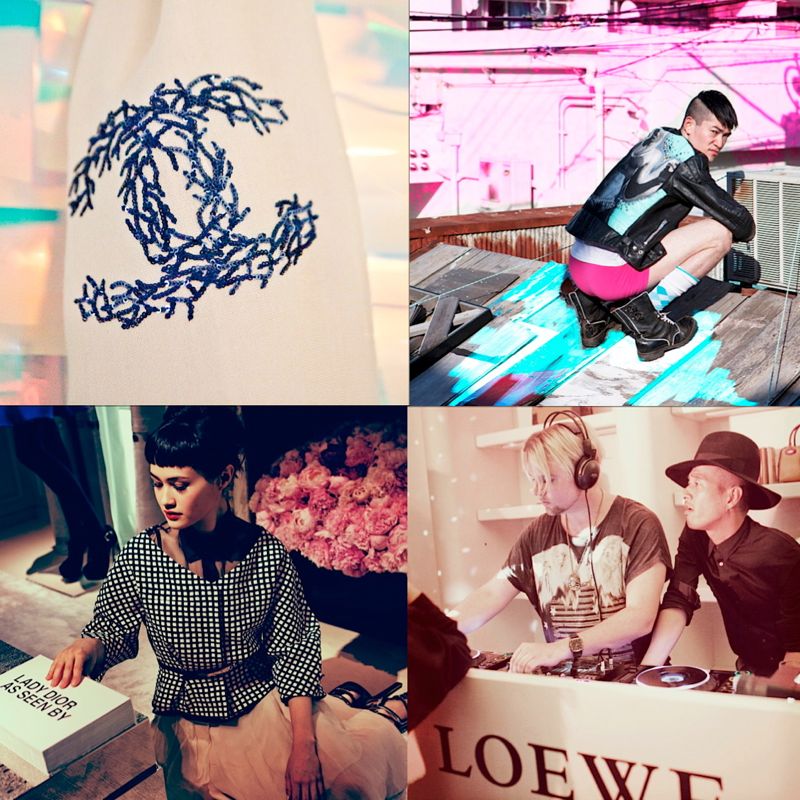 BA-TSU ART GALLERYで行われたシャネルのポップアップブティック(コチラ)。「ilil」の「楽観主義(Optimism)」なハンドカスタム(コチラ)。ディオール銀座でのエクスクルーシブ・ファッション・ストーリー(コチラ)。ロエベ「ORO NIGHT」が開催された4月28日(コチラ)。
CHANEL held a series of major events in Japan including a Pop-Up store in Harajuku. We collaborated with ilil on a roof top shoot starring Detto K (photos here). Dior reopened their Ginza store in spectacular style with a fantastic exhibition featuring the Lady Dior Bag, 'Lady Dior As Seen By'. We also collaborated with Dior on an editorial shot inside the newly opened store 'TOKYO DANDY at Dior Ginza' Photos Here. We also Dj'd a lot in 2012, including a party for Loewe's ORO collection.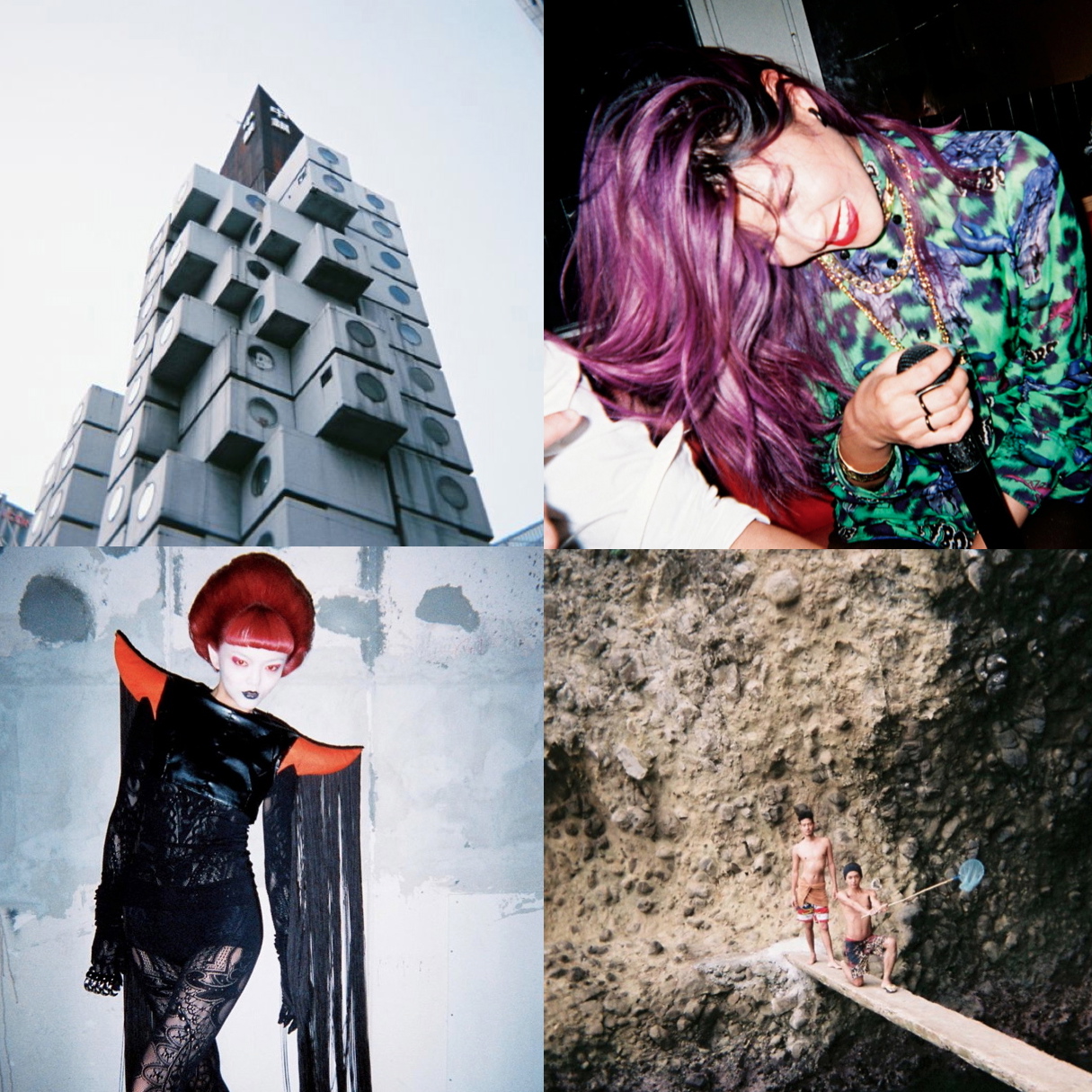 DISPOSABLE LIVES – 黒川紀章氏が設計した中銀カプセルホテル、伊豆・下田でサマーバケーション、東京晩餐会キービジュアル撮影風景、バロンでのおもひで。
DISPOSABLE LIVES – The soon to be dismantled Nakagin Capsule Hotel, The incomparable YOON,
backstage with Rila Fukushima, Shimoda Beach Side with Joe and Nara Yuya.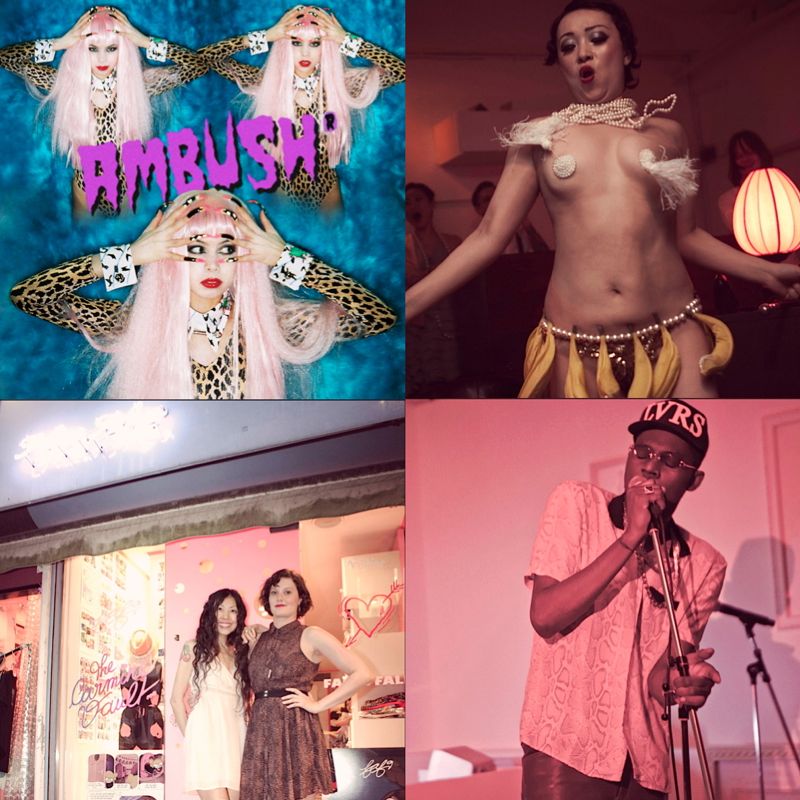 ロンドン在住イラストレーター、クレア・バローと「AMBUSH®」のリミテッドエディション。ラックス・インテリア&ポイズン・アイビーのビジュアルに落とし込んだLOOK(写真)はダンが担当(コチラ)。ヘンドリックス・ジン主催のソワレが1888年「キング・オブ・デューズ」とも呼ばれていた、アメリカ・ニューヨーク出身のエヴァンダー・ベリー・ウォール氏に捧げるヘンドリックスナイト(コチラ)。初のコミック本「The Carmine Vault」(Rizzoli出版)のサイン会のために東京を訪れたFAFIとの一時(コチラ)。針をモチーフにしたカルティエの新作コレクション「JUSTE UN CLOU(フランス語で一本の釘)」の期間限定ストア(コチラ)。
AMBUSH collaborated with London Based Clare Barrow on hand painted collars and cuffs, I shot the visuals starring Detto K and Sara-Mary (full set of photos here). Hendricks GIN provided great entertainment with one of their peculiar parties at BERRY. We interviewed illustrator FAFI when she was in town for a book signing at FALINE (READ THAT HERE). Cartier hosted a number of events at 'Studio Juste en Clou', the highlight of which was a performance by Theophillus London 'Cartier Juste Un Clou'.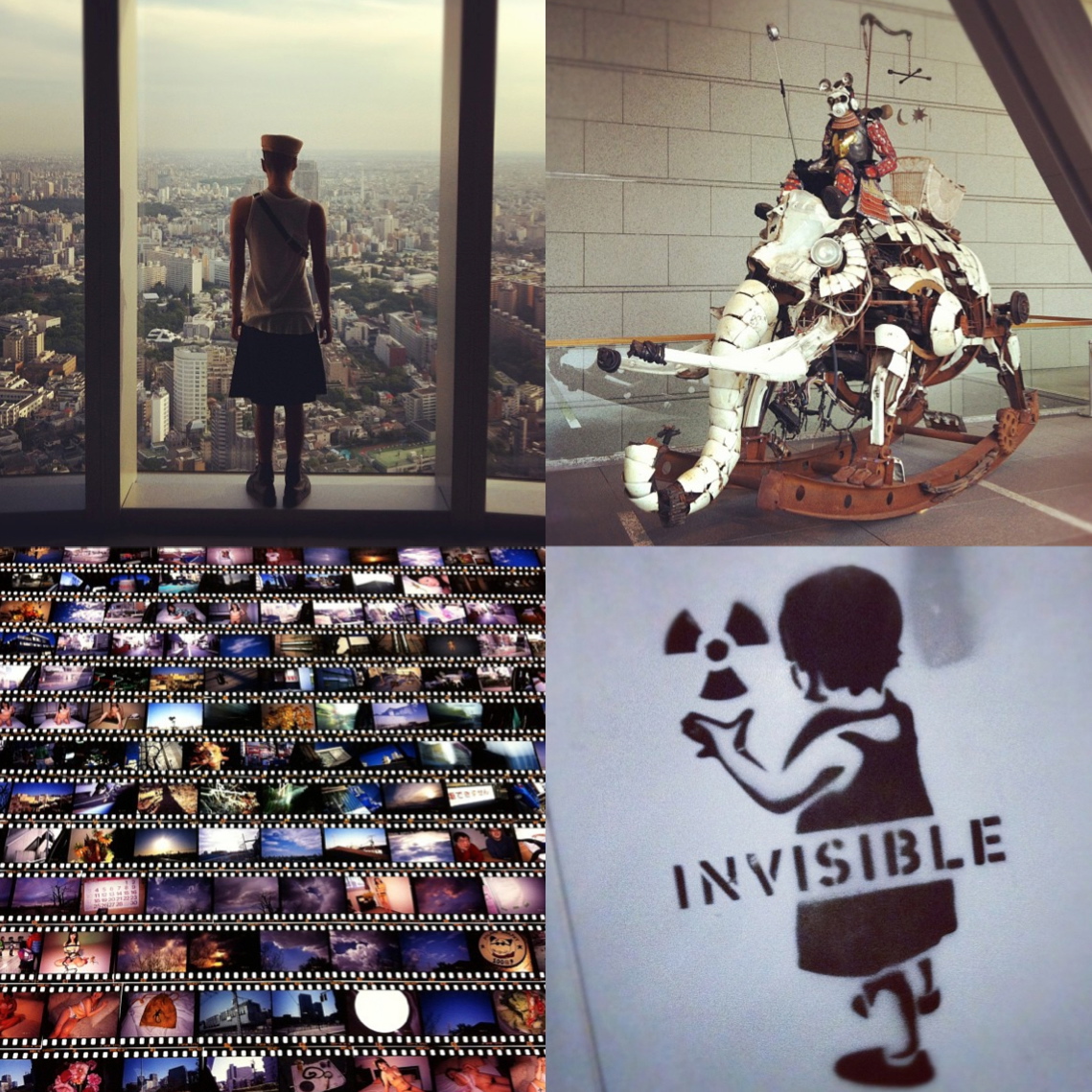 TOKYO DANDY INSTAGRAM:森タワー、東京都現代美術館で開催されたヤノベケンジの展覧会「ロッキング・マンモス」、タカ・イシイギャラリーで開催されたアラーキー(荒木経惟)の「過去・未来 写狂老人日記1979年-2040年」展、反原発を訴える渋谷のストリートアート。
TOKYO DANDY INSTAGRAM: Joe at Mori Gallery, Rocking Mammoth by Kenji Yanobe at the Tokyo Museum of Contemporary Art, Nobuyoshi Araki "Past tense – Future, 1979 – 2040" at Taka Ishi Gallery, Street Artists protest nuclear power in Shibuya.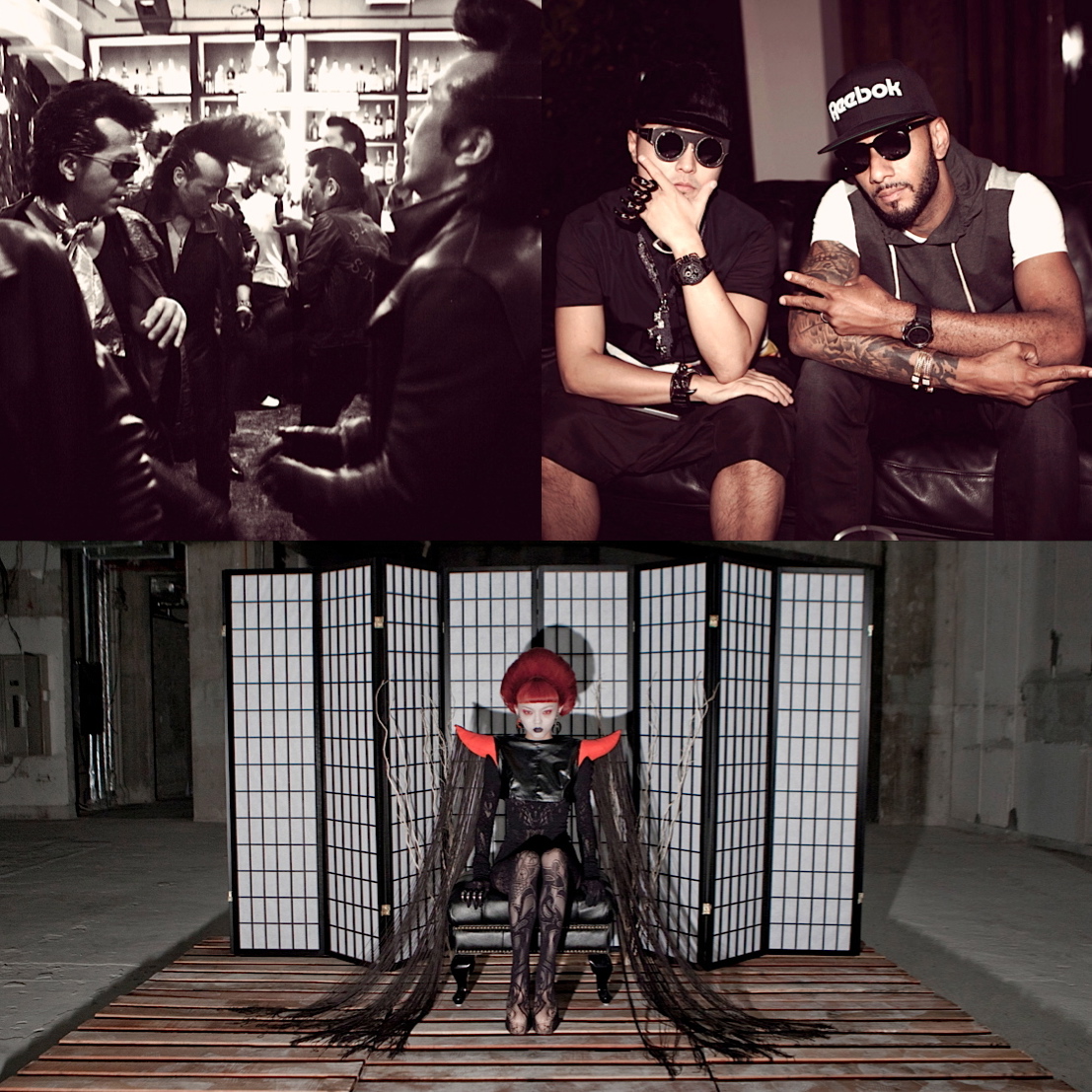 ルードボーイ、スエードヘッズ、ブートボーイと自分のスタイルを貫き通す男たちが登場した「3.1 phillip lim – The ALTER FOR SUB-CULTURE」(コチラ)。「Reebok CLASSIC」のグローバル・クリエイティブ・ディレクター、スウィズ・ビーツとアジアクリエイティブ・ディレクターヴァーバルとの豪華な晩餐。グローバルに活躍するモデルのRILAを起用した東京晩餐会キービジュアル(コチラ)。
Phillip Lim 3.1 recreated a New York Style Dive Bar for 'The Alter of Subculture' PARTY, Reebok Classic Creative Directors VERBAL and Swizz Beatz hosted a dinner at Yoyogi Village with guests including Crystal Kay and Kato Milliyah. We photographed Rila Fukushima as the star of the Key Visuals for TOKYO VANSANKAI.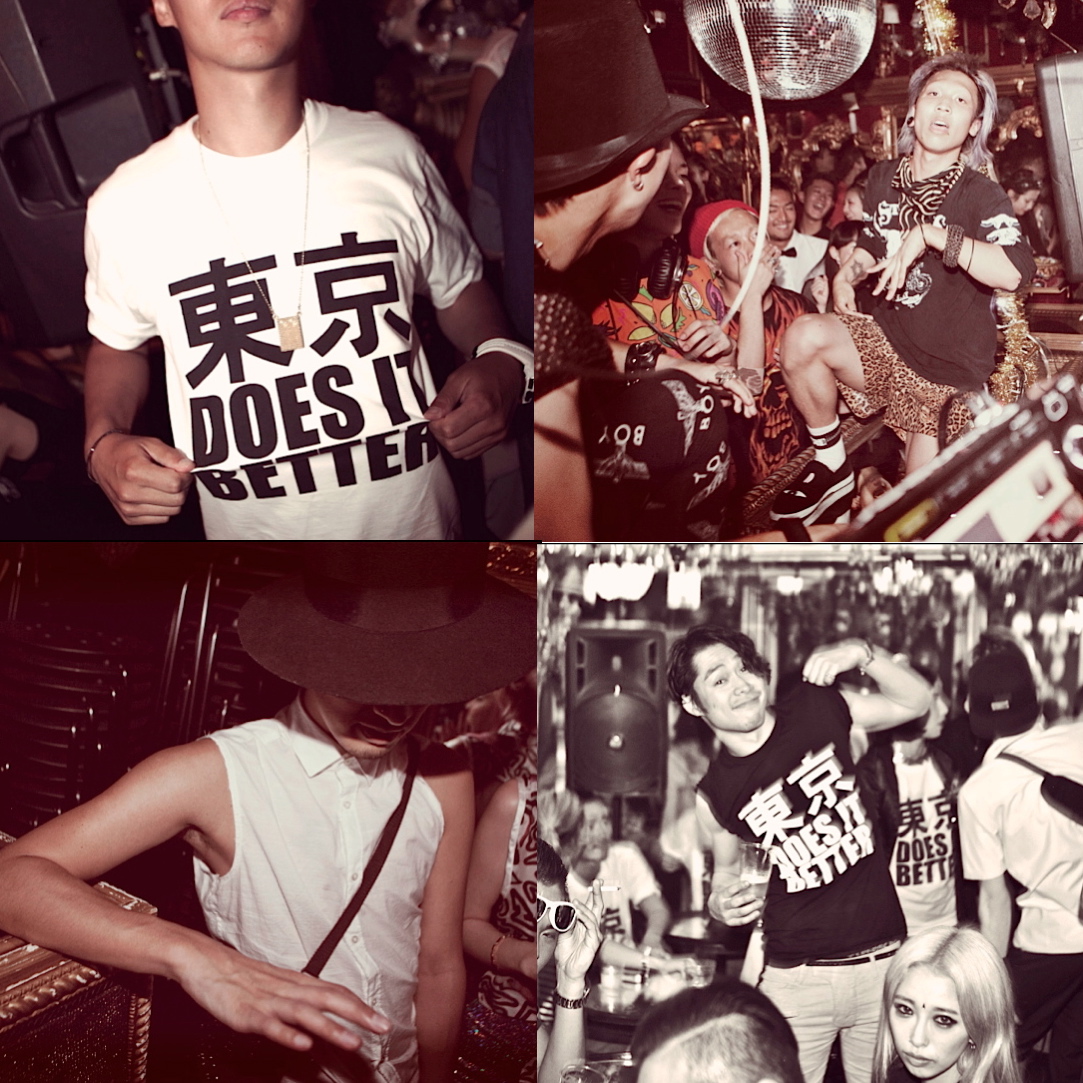 TOKYODANDY4周年(TOKYO DOES IT BETTER)記念パーティー(コチラ)。
'TOKYO DOES IT BETTER' was the mantra for the TOKYO DANDY 4TH ANNIVERSARY PARTY at Trump Room and our T-Shirt Collaboration with American Apparel.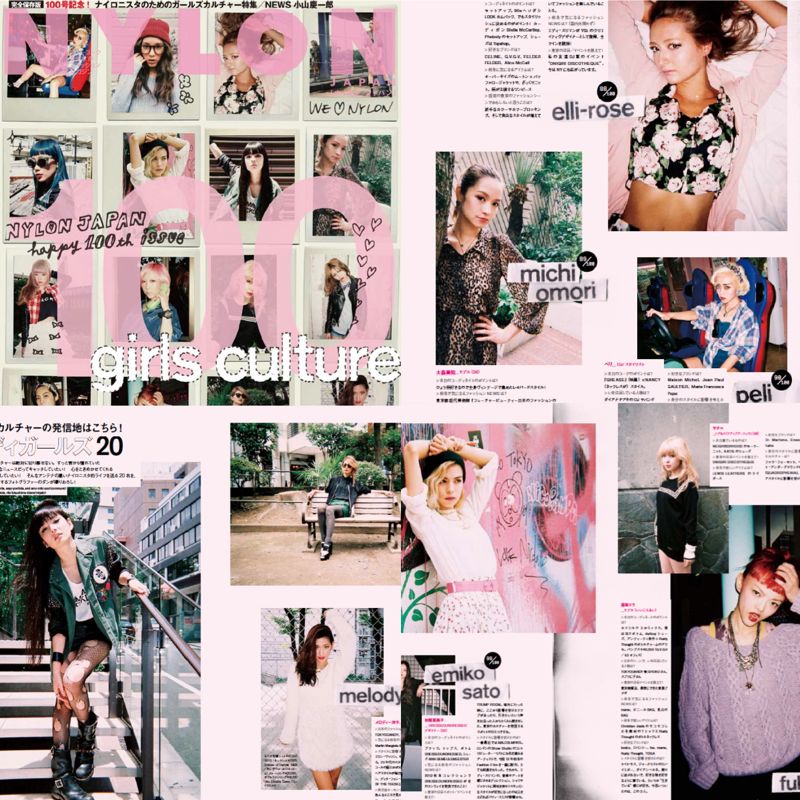 NY生まれのファッション&カルチャーマガジン「NYLON JAPAN」100号記念(コチラ)。フォトグラファーには「DISPOSABLE LIVES SET NO. 1」シリーズでお馴染みダン・ベイリーが「写ルンです」を使用して撮りおろしたもの。
TOKYO DANDY teamed up with NYLON Japan for their 100th issue. We selected the cities 'IT GIRLS' and photographed them using disposable cameras for the cover and a six page spread.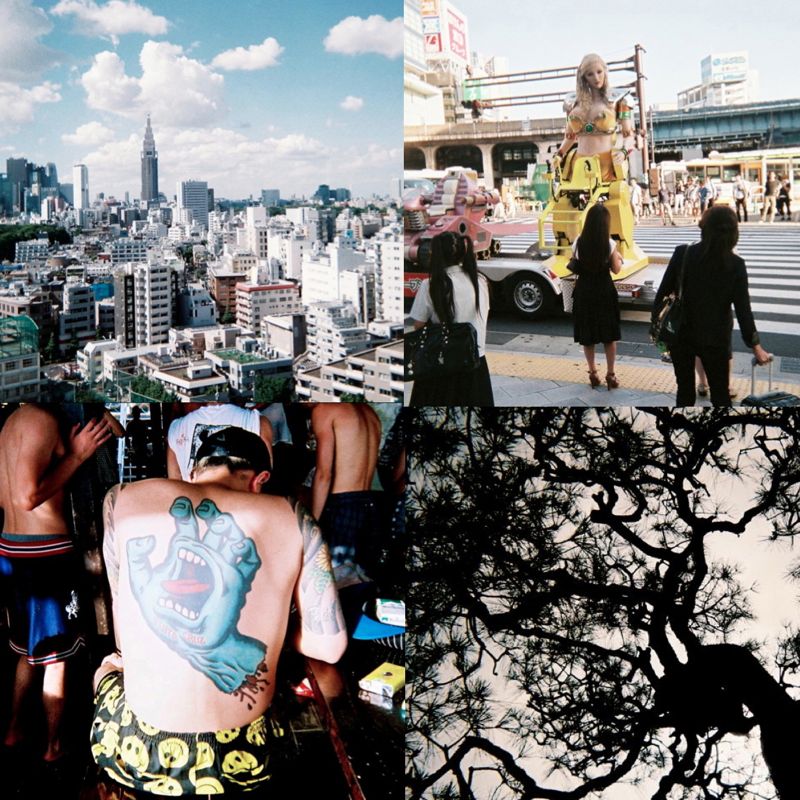 DISPOSABLE LIVES – 東京、ロボットレストラン(新宿)、江ノ島 海の家、松の木
DISPOSABLE LIVES – TOKYO, ROBOT GIRLS, Enoshima Beach House with Yuji, Japanese Pine trees.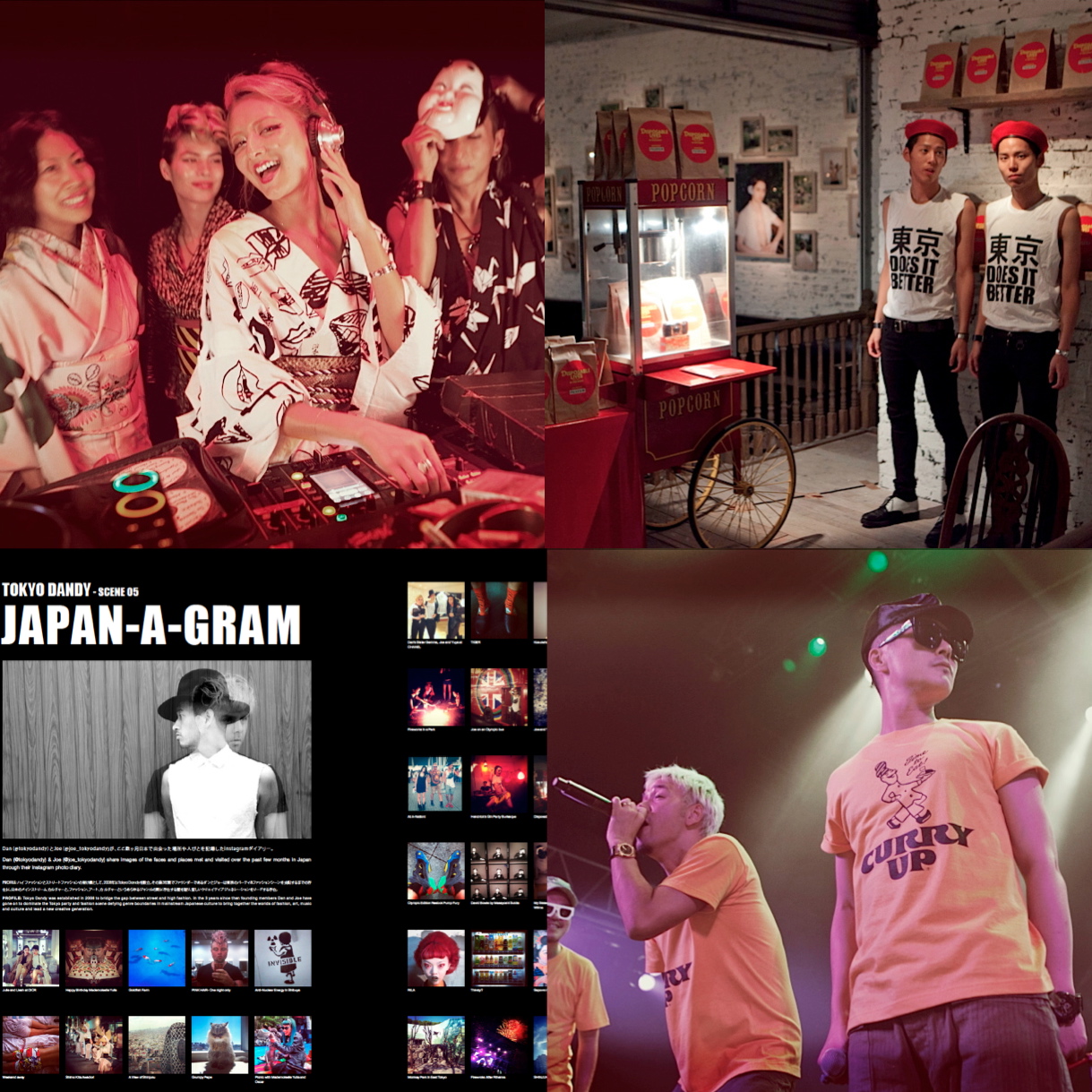 夏にル・バロンで開催したTOKYODANDY夏祭り(コチラ)。「DISPOSABLE LIVE SET NO. 1」ローンチ(コチラ)。表紙にG-DRAGONを起用したcommons&sense man ISSUE13でのTOKYODANDY連載ページ(コチラ)。
渋谷AXで行われたVERBALプロデュースATO MATSURI(コチラ)。
We hosted our annual 'Natsu Matsuri' at Le Baron. At Vansankai I launch 'Disposable Lives Set No.1, a photo and camera set collaboration with Fuji Film (Read about DISPOSABLE LIVES HERE). We contribute to each issue of Commons&Sense MAN, for this issue we published an instagram diary. VERBAL hosted 'ATO MATSURI' at Shibuya AX which saw the return of the Teriyaki Boyz (PHOTOS).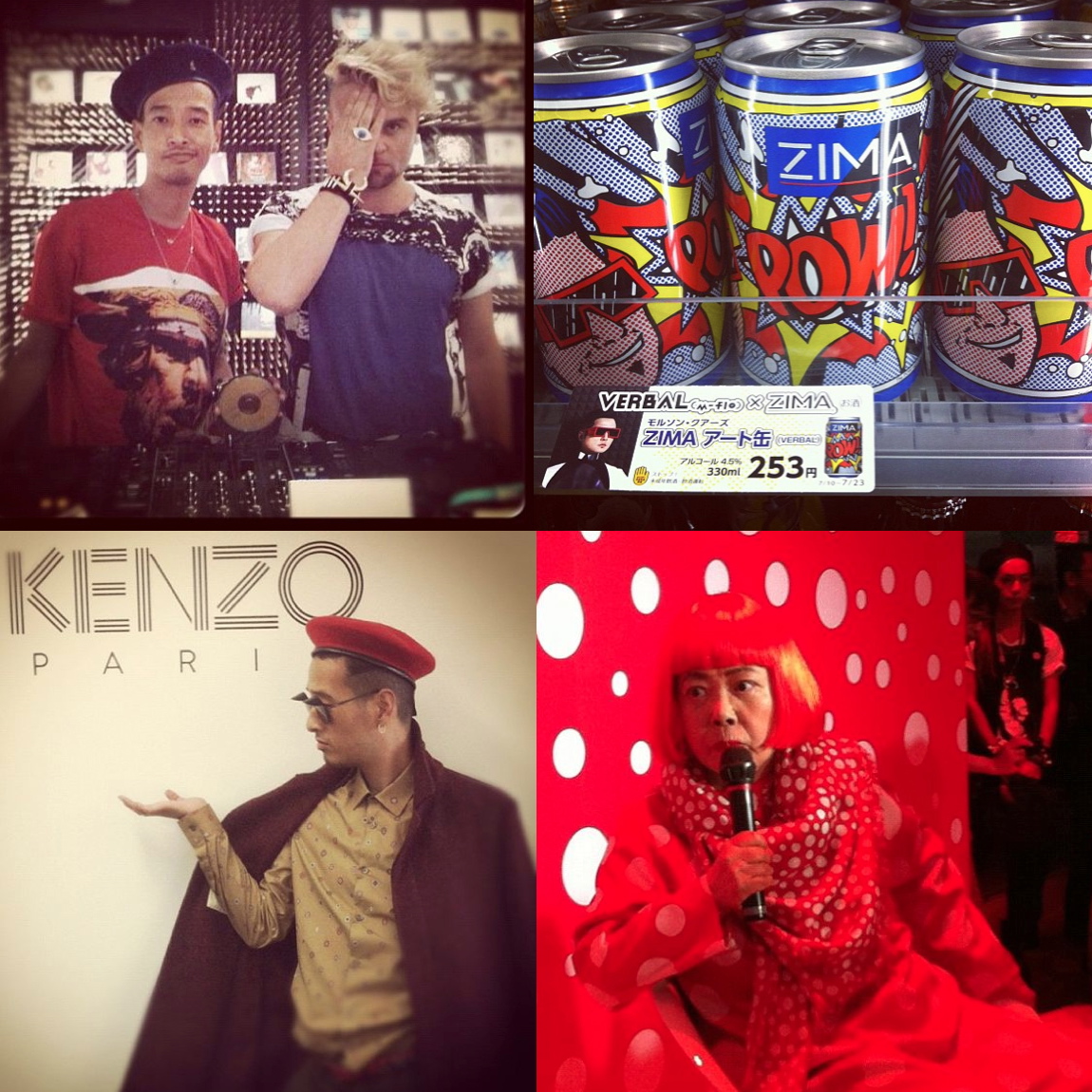 2012年9月5日、香港初のFASHION'S NIGHT OUTが名門百貨店「Lane Crawford」にて開催され、TOKYODANDY TEAMはゲストDJとして招かれたほか、レーンクロフォードのウィンドウをディスプレイ&コラージュ(コチラ)。VERBAL x ZIMA = POW!。KENZO 2012年秋冬ピースに身を包む兵士。DSMGにて行われた「草間弥生」と「ルイ・ヴィトン」の水玉なコラボレーションローンチ(コチラ)。
FROM TOKYO DANDY INSTAGRAM: TOYKO DANDY DJ set at Lane Crawford for Hong Kong's Vogue Fashion Night Out. POP ART – VERBAL's POW! cans for ZIMA. Joe at Kenzo's Show Room on Omotesando. Yayoi Kusama at the launch party for her collaboration with Louis Vuitton.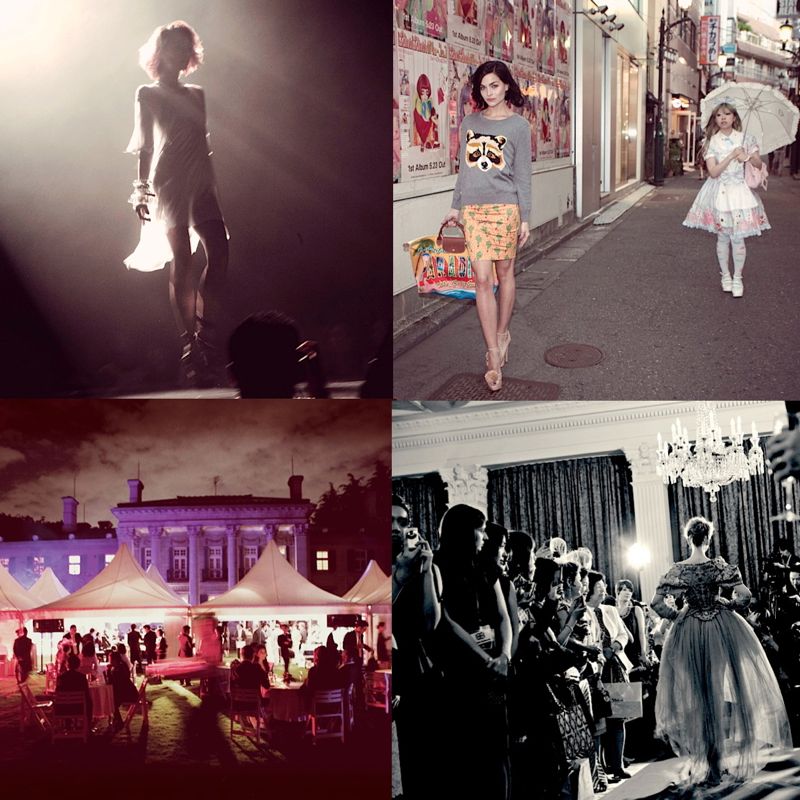 「SHIMA HAIR SHOW 2012」でメインモデルを勤めたモデルの紗羅マリー(コチラ)。ラコステのストアオープニングのため東京にやってきた「The Misshapes」。オープニング前日には、UK版「Marie Claire」の撮影でダンが写真を担当。駐日英国大使公邸にて開催されたエリザベス二世女王陛下即位60周年を記念した祝賀パーティー(コチラ)。
Sara Mary walks in the SHIMA HAIR SHOW, The Misshapes came to Tokyo to Dj at the reopening of the Lacoste store and I photographed Leigh Lezark in Harajuku for British Marie Claire. We enjoyed the jubilee celebrations courtesy of Vivienne Westwood who held a fashion show at the British Embassy (PHOTOS).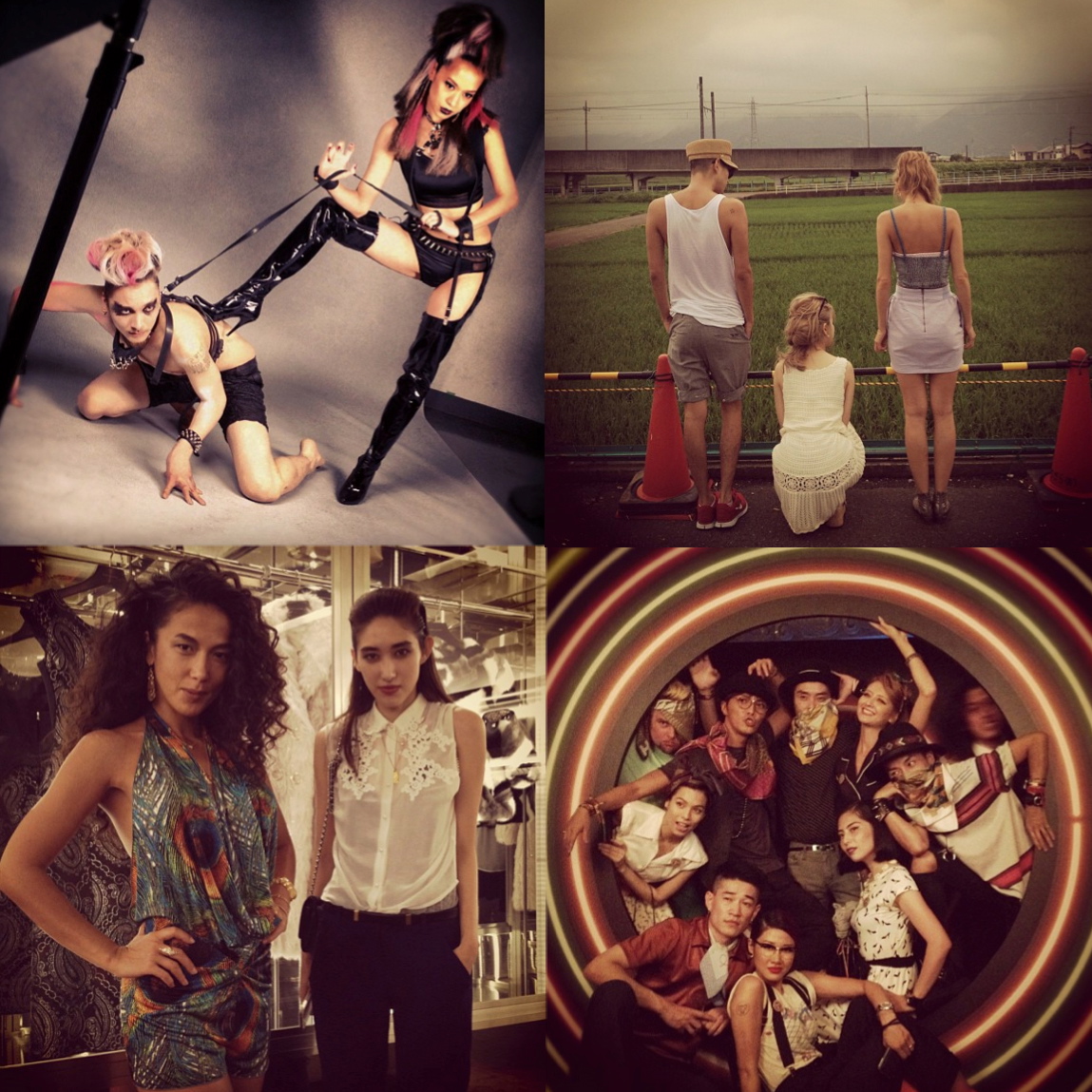 JOE INSTAGRAM : 美容雑誌の撮影での一こま(ジュリアン&ミチ)。夏の思い出。マークジェイコブス青山でロッシュな一時。エルメス「Swinging Silk」。
From Joe's Instagram: Shooting Julien and Michi, Road trip with Sachiko and Elli-Rose, The Roche Sisters at Marc Jacobs Aoyama, at the Hermes Swinging Silk Party.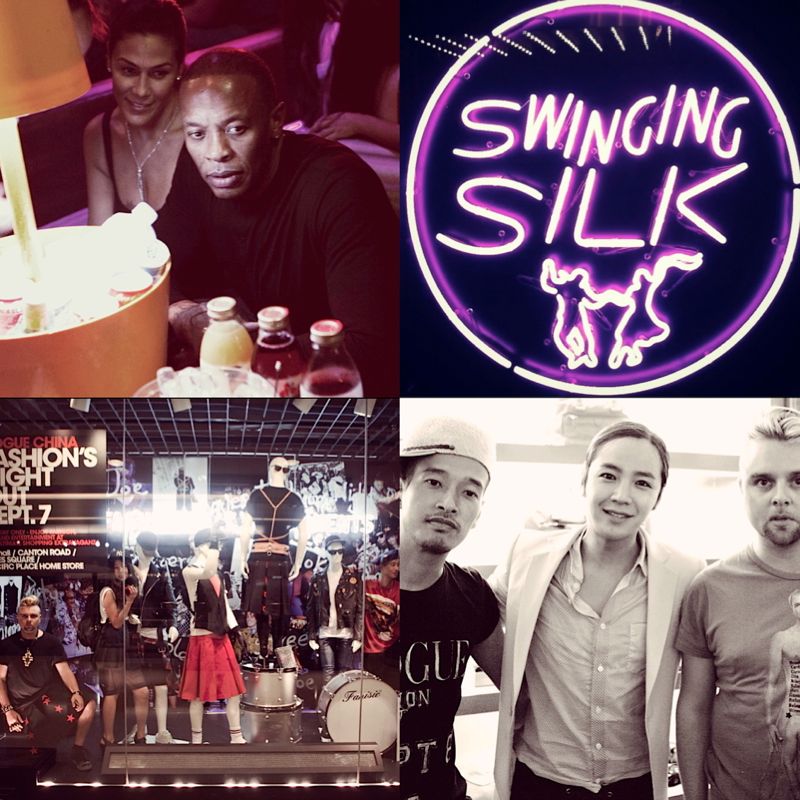 「Beats by Dr. Dre」のプロモーションのため来日していた「Dr. Dre」。東京キネマ倶楽部を会場にロカビリーサウンドが飛び交ったエルメスの「SWINGING SILK」(コチラ)。レーンクロフォードで開催されたVOGUE FNOの様子(コチラ)。そして、翌日のFASHION'S NIGHT OUT JAPANでは、マークジェイコブス青山でセプテンバー・イッシューのカスタマイズ(コチラ)。終盤、歌手で俳優のチャン・グンソクが登場し、自らVOGUE表紙をカスタマイズ。
Dr. Dre was in town for a Beats by Dre Party, Hermes held one of the best parties this year with 'Swinging Silk' at Tokyo Kinema Club. Lane Crawford invited us to celebrate Vogue China's Fashion Night Out in Hong Kong where we directed 3 menswear store windows for locations in HK and Beijing. We returned to Tokyo to celebrate Japan's Fashion Night out at Marc Jacobs where we were joined by Jang Geun Suk.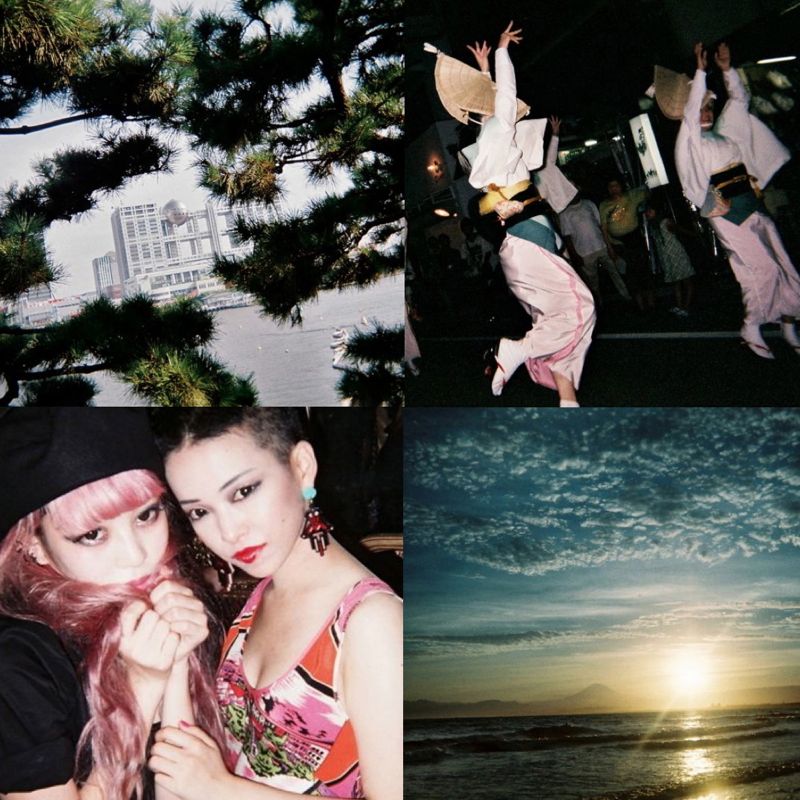 DISPOSABLE LIVES: お台場、下北沢一番街阿波踊り、ジュリア&ヒラリ、日没時の夕日と富士山
DISPOSABLE LIVES: Odaiba, Shimo Kita Matsuri, Juria Nakagawa and Ikeda Hirari, Sunset behing Mount Fuji.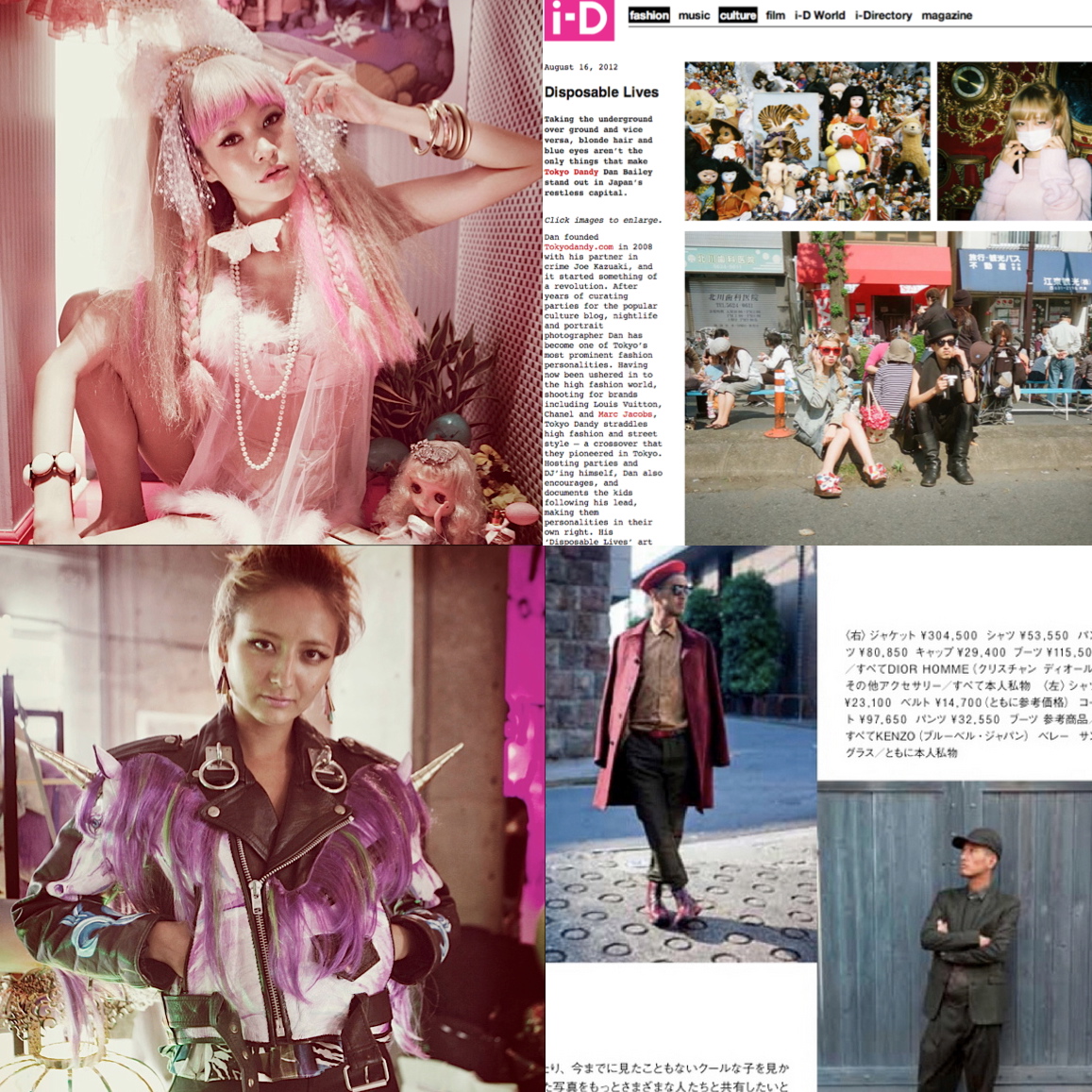 美容雑誌「BOB」の10月号での異なる4ルック(コチラ)。アートブック「DISPOSABLE LIVE SET NO. 1」のインタビュー記事が「i-D Online」に掲載された(コチラ)。8月にローンチしたDETTO Kによる「D.TT.K ART」(コチラ)。ディオール&ケンゾーで兵士を演じVOGUE HOMMES JAPAN 2012/13年秋冬号に登場(コチラ)。(VOGUE HOMMES JAPAN 2008 – 2012)
Tokyo Dandy teamed up with Nara Yuya for an editorial for BOB Magazine, we hosted a editorial for BOB Magazine. i-D online featured 'DISPOSABLE LIVES' Detto K Launch his brand D.T.T.K and Joe was featured in Vogue Hommes Japan (which happened to be the last issue).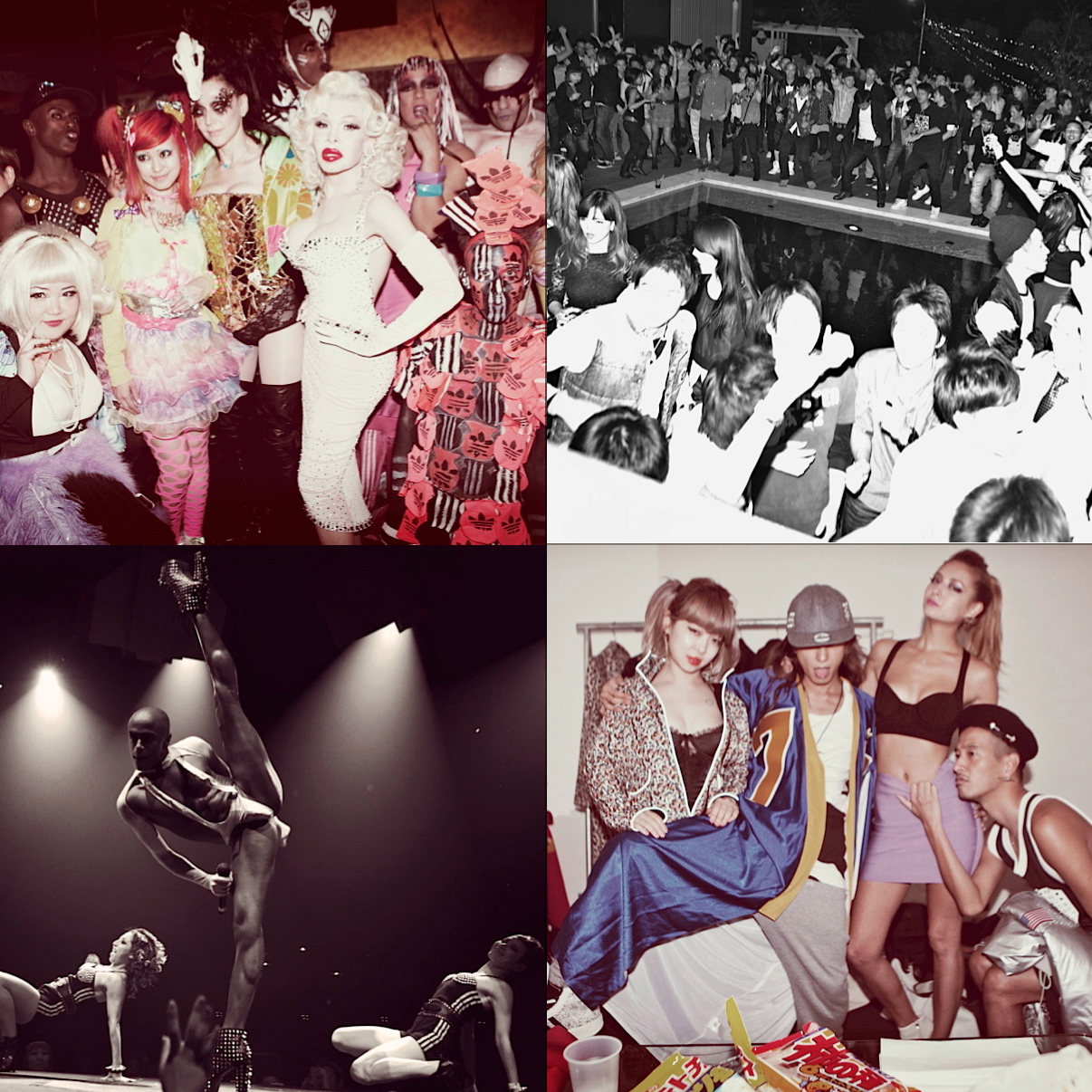 アマンダ・ルポールにジョンテ・モーニングとNYのモンスターが集結したスザンヌ・バーチオーガナイズの「CLUBWORLD」(コチラ)。
We were thrilled to be part of another of the biggest parties this year with Adidas Originals and Susanne Bartsch. The iconic Amanda Lepore performed and playing pool side was one of our most enjoyable DJ experiences ever. adidas Originals & SUSANNE BARTSCH PRESENT 'CLUBWORLD' TOKYO.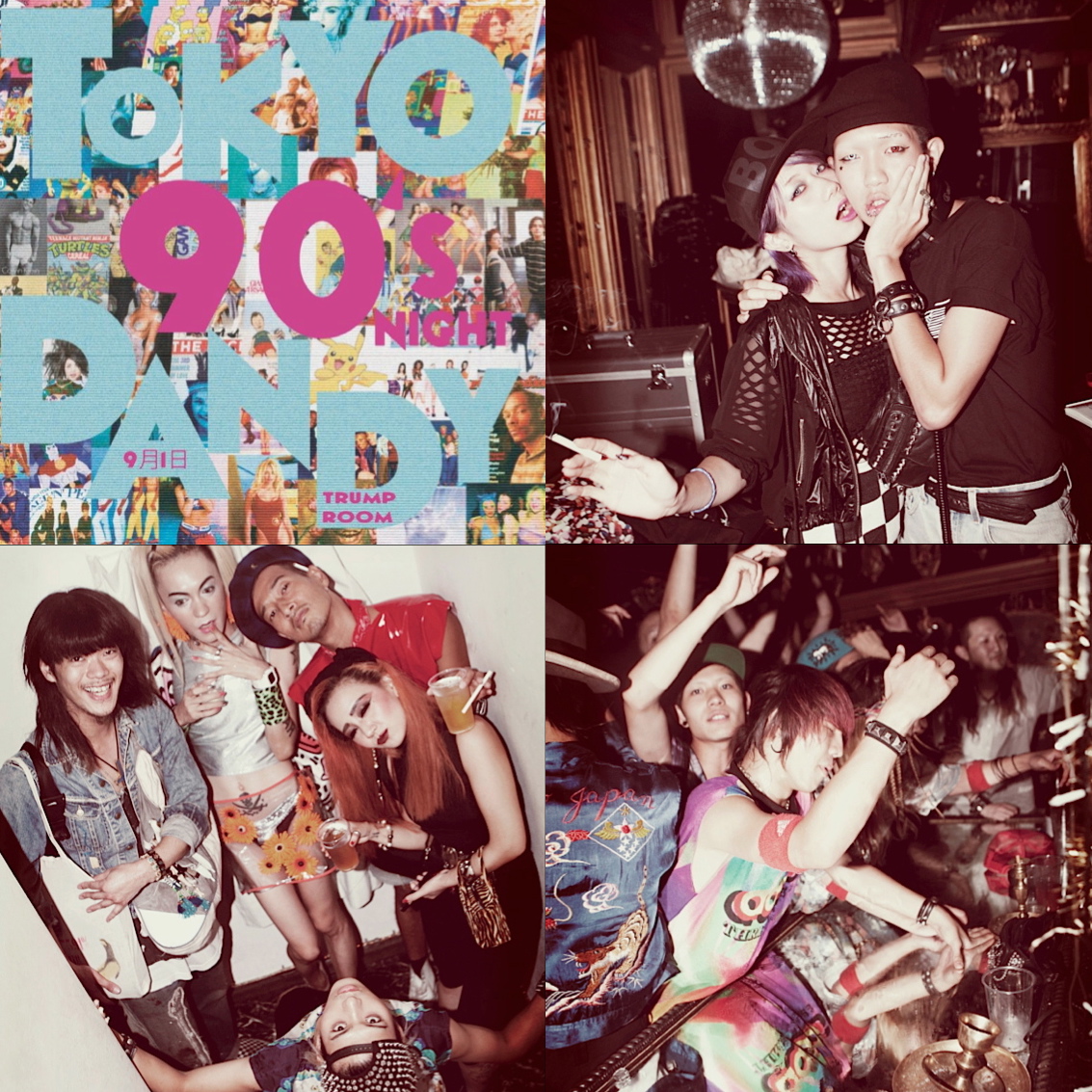 90年代に生まれたニュージェレネーションを迎えてた TOKYODANDY 90'S NIGHT。
TOKYO DANDY 90'S NIGHT at TRUMP ROOM was another fun party we hosted.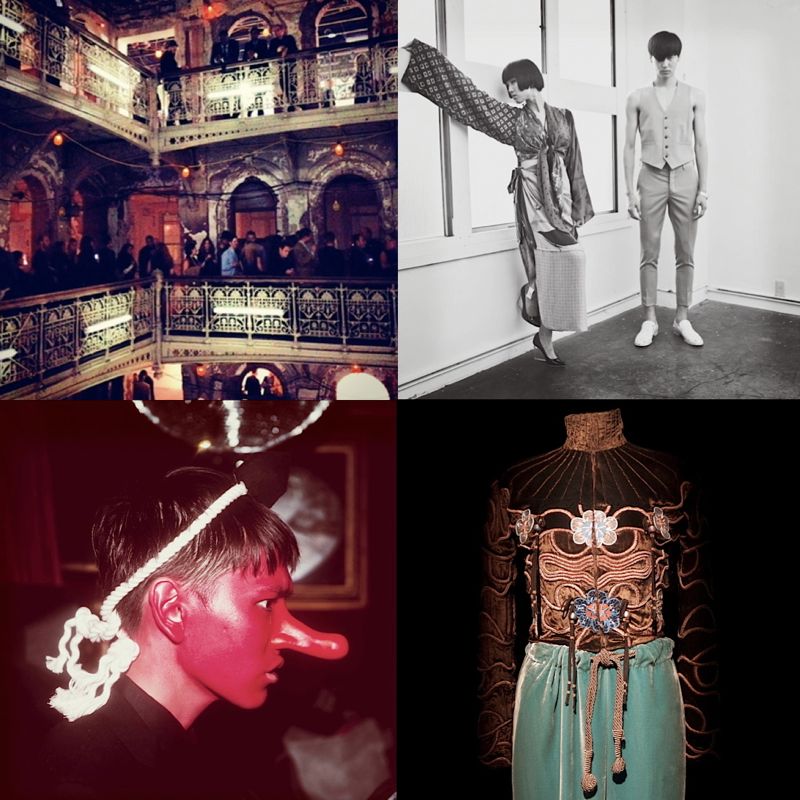 10月23日、ニューヨークのビークマン通り5番地にある歴史的廃墟ビルにて開催された「Maison Martin Margiela with H&M」お披露目(コチラ)。発売に先駆けムーディーな3人のモデルによる「MMM with H&M」ストーリーby TOKYODANDY(コチラ)。トランプルームで開催されたハロウィン(NOIR)パーティー(コチラ)。ジョルジオ・アルマーニの過去のアーカイブが展示された「ECCENTRICO」展(コチラ)。
Joe was in New York for the launch of H&M with Maison Martin Margiela, a collection we shortly after photographed for Tokyo Dandy. We played at 3 parties for Halloween, the most fun of which was NOIR at Trump Room. Armani Tower celebrated 5 years in Ginza with it's 'ECCENTRICO' Exhibition.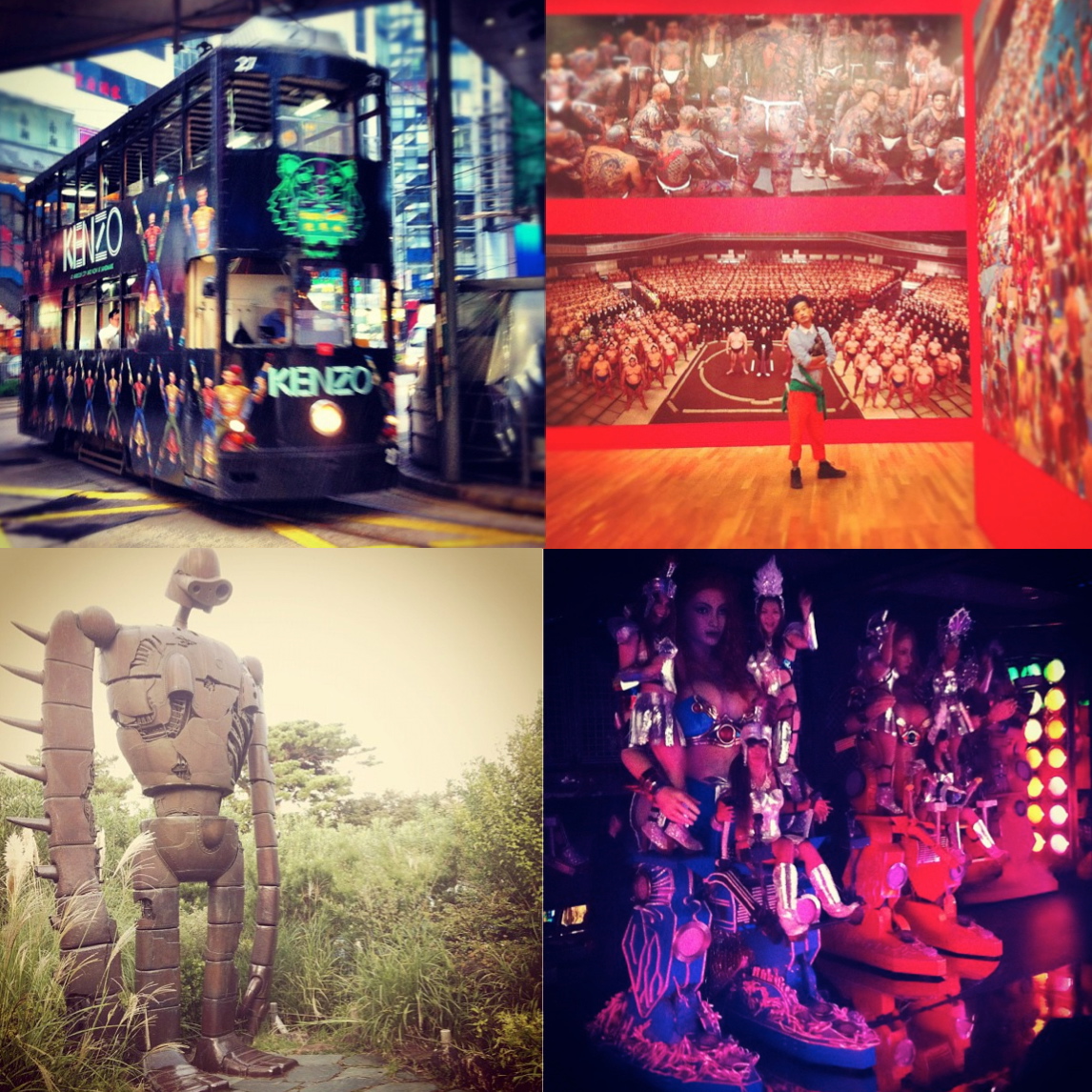 香港で出くわしたケンゾーのバス、東京オペラシティで開催された篠山紀信展、三鷹の森 ジブリ美術館、ロボットレストラン
From Tokyo Dandy Instagram: KENZO tram in Hong Kong, Joe at the Kishin Shinoyama exhibition at Tokyo Opera City, Ghibli Museum in Mitaka, Robot Cafe Shinjuku.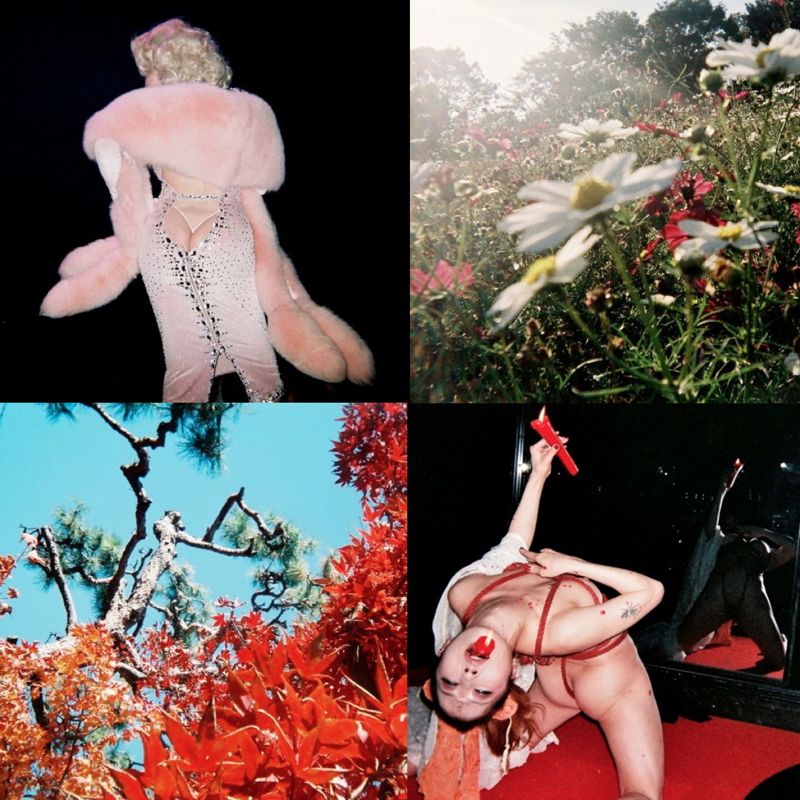 DISPOSABLE LIVES: アゲハのメインステージでパフォーマンスするアマンダ・ルポール。昭和記念公園での秋らしい草原。世田谷の紅葉。Le Baron de Parisで開催された「Louis Vuitton x Purple Magazine」のパーティーでの一こま。
DISPOSABLE LIVES: Amanda Lepore performs at Ageha, Autumn meadow at Showa Shinen Koen, Autumn Leaves in Setagaya, an erotic performance at the Louis Vuitton x Purple Magazine Party.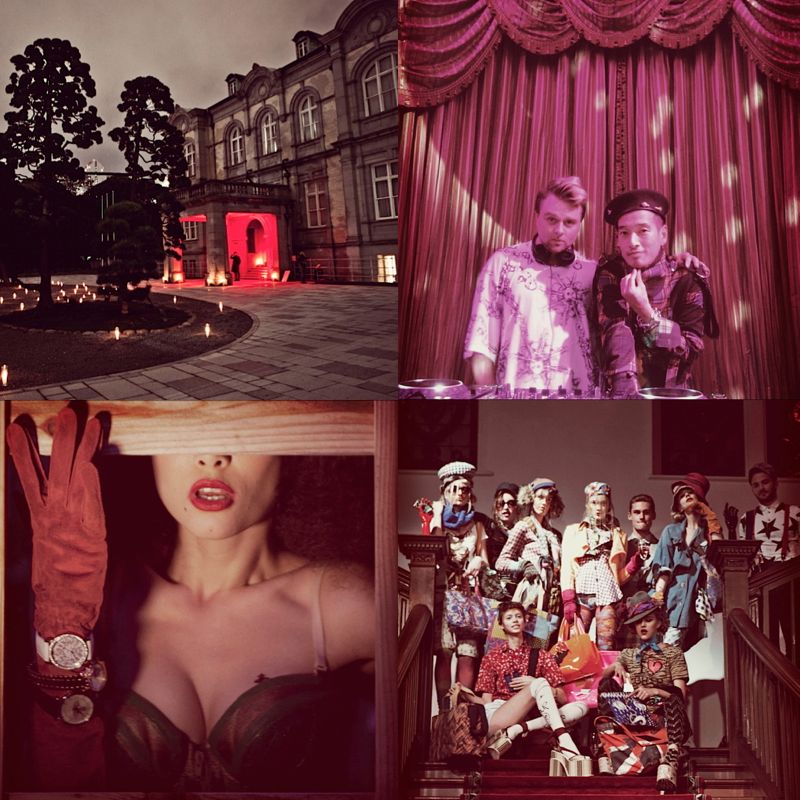 ヴィヴィアン・ウエストウッドの「DRESSING UP」と題した一夜限りのスペシャルイベントが11月29日に開催された(コチラ)。綱町三井倶楽部を会場にヴィヴィアンのバックや小物、時計、ハンカチーフなど豊富なラインナップを揃えるアクセサリーラインの今秋冬〜2013年最新春夏コレクションを含んだお披露目。
Vivienne Westwood hosted the biggest party of the season at the Mitsui Members Club and we were there to Dj for go-go boys and cabaret girls – an amazing night. 'VIVIENNE WESTWOOD 'DRESSING UP' TOKYO PARTY'.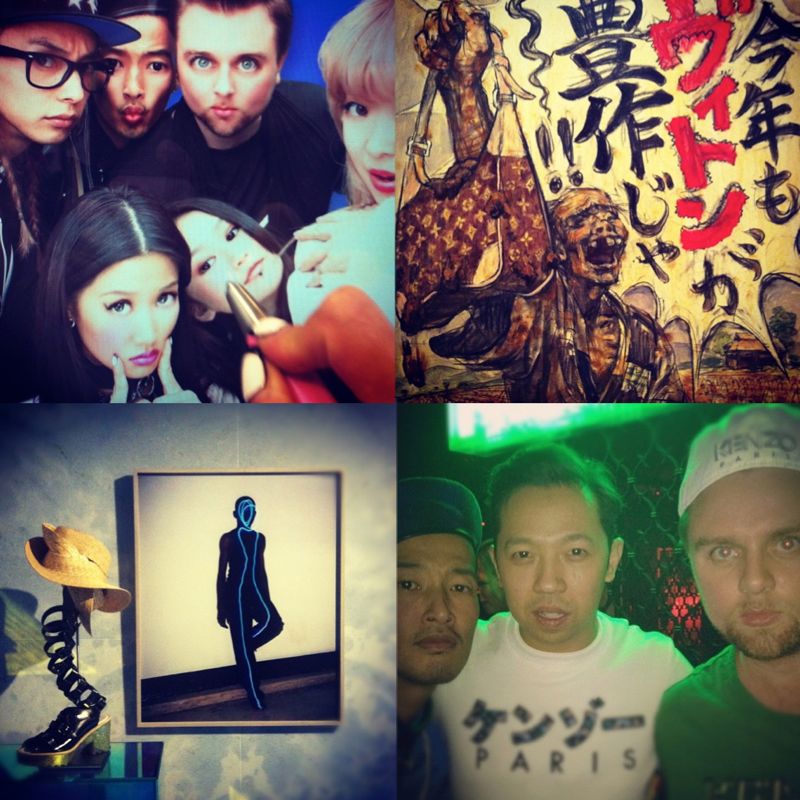 プリクラを楽しむ仲間たち。現代美術家として知られるアーティスト、会田誠の初期の作品から最新作を含めた展覧会「会田誠展:天才でごめんなさい」(コチラ)。個人的に気になったのは小学校1年生から6年生の頃の作品。スウェーデン発でアジア初のファッション・ハウス「ACNE STUDIOS AOYAMA」が遂に待望の上陸を果たした(コチラ)。同日ル バロンで開催されたKENZOの「SO PSY, SO CHIC, SO KENZO!」パーティー with クリリティブ・ディレクター、ウンベルト・リオン。
Purikura with friends who make Tokyo Fun, 'Louis Vuitton' by Aida Makoto, part of our favorite exhibition of the year, 'Monument for Nothing'. Acne opened their first Asian Stand Alone store in Aoyama with one of the best guest lists of the year and house party (see our photos from that here). For our last DJ gig of 2012 we played at the KENZO party in le Baron with Creative Director Humberto Leon.
ということで、今年お世話になった皆様
ありがとうございました
来年(2013年)もどうぞ宜しくお願い致します。
DAN AND JOE = TOKYODANDY